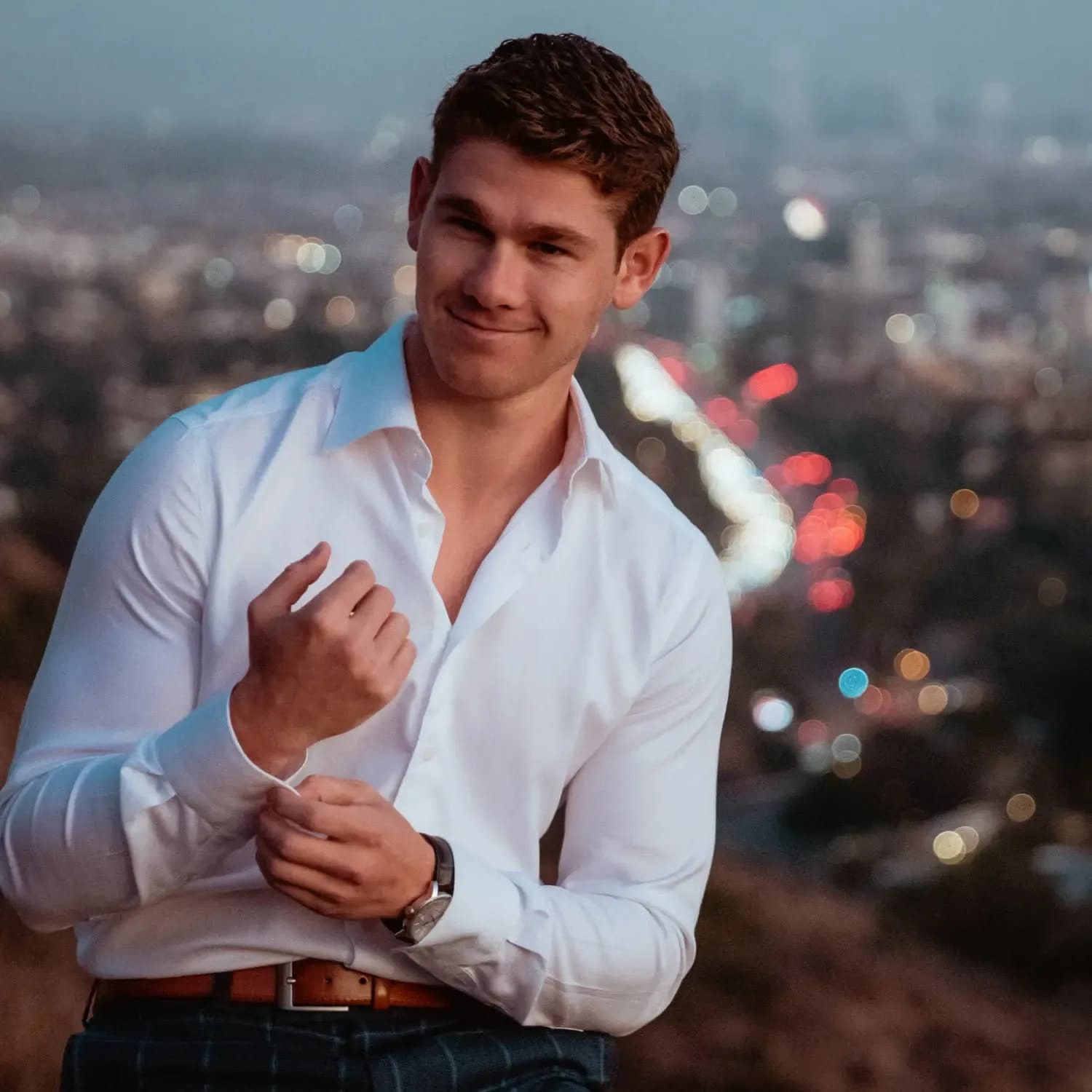 Meet Aaron
Aaron Grushow's love for Los Angeles culture and lifestyle is what ultimately led him to real estate. After discovering his passion, he joined AKG | Christie's International Real Estate, widely recognized as LA's most prestigious team with over $14 Billion in luxury home sales. As a Los Angeles native having lived from Beverly Hills to Malibu, Aaron's background affords him a vast understanding of the Los Angeles lifestyle, in addition to an insider's perspective on prime neighborhoods and desirable communities within the city.

Before coming to real estate, Aaron worked as a social media strategist and digital branding consultant for some of the world's leading brands. Leveraging his experience, Aaron embraced social media as a means of marketing and building his own personal brand in the real estate industry. He quickly became the first agent influencer to hit over one million followers on TikTok, and has been featured in publications such as Forbes, CNBC, and Complex for his milestones online. Aaron has captured over 150 million views on his content showcasing his listings and other exclusive real estate around Los Angeles.

A graduate of Cal Poly San Luis Obispo, Aaron is no stranger to hard work and internalizes this drive for every aspect of real estate. Aaron takes pride in his outstanding service as well as the long-lasting relationships he builds with his clients — from first time home buyers to distinguished names in the fields of business and entertainment. His communication, professionalism, and integrity coupled with his keen attention to detail and high level of service, incite him to provide the absolute best of all worlds for his clients.